It's All in the Details - ABSORBENT, SUPERIOR, DURABLE
Microfiber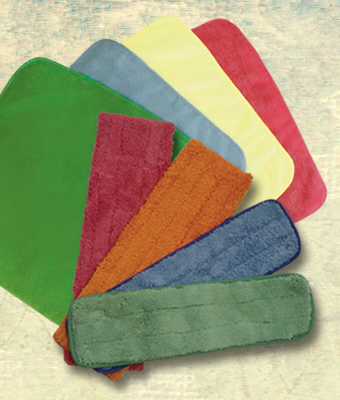 Our Microfiber Cleaning Materials absorb 7 to 10 times their weight in fluid. The Engineered Microfiber grooves act like capillary tubes soaking up incredible volumes of liquid. Our Super Soft Microfiber Cleaning Mop Pads and Cloths are easy to handle, wring out easier and dry faster than synthetic, natural chamois or conventional cotton cleaning products.
Eco Concepts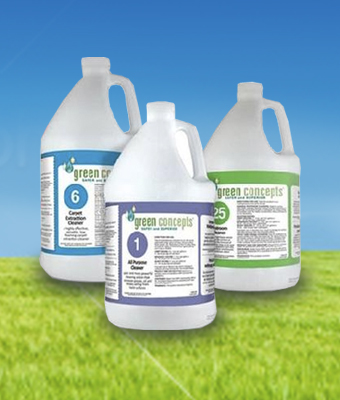 Unique formulations designed to safetly and effectively clean any facility, including: General Cleaning, Carpet Care, Floor Care, Degreasing, Specialty Removers, Disinfectant & Air Freshener. By using less harmful products, the surfaces being cleaned are better protected and the people doing the cleaning are healthier, happier and more productive. _
Tools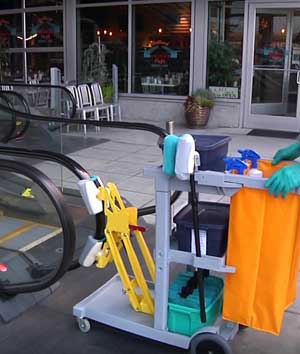 We offer a variety of sizes, colors and configurations, including made in USA and products containing 85-100% post consumer recycled rubber tires and plastic. Our line includes janitorial carts, utility carts, dollies & dolly systems, buckets, pails, brushes, floor signs, waste receptacles, recycling containers, brooms and dustpans, cobweb dusters, odor control and much more.